Rising Above the Threshold: How to Increase Equitable Postsecondary Value
Published Jun 2023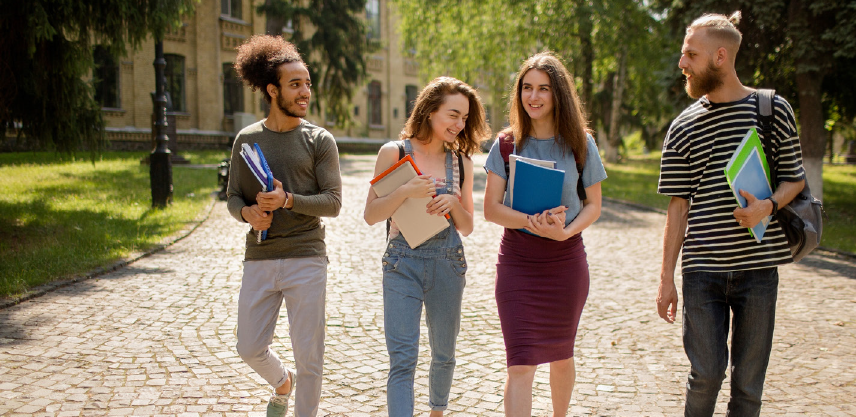 focus area
Affordability & Need-Based Aid
A college degree is the best path to turning career aspirations into a successful livelihood and financially secure, fulfilling life. Yet, higher education remains widely unaffordable for those who would benefit the most. As college costs continue to rise, it's never been more vital to ensure students achieve an economic return on their investment in postsecondary education. 
Using publicly available data, Rising Above the Threshold: How Expansions in Financial Aid Can Increase the Equitable Delivery of Postsecondary Value for More Students measures the current landscape of equitable value being delivered by postsecondary education institutions. To do so, the report leverages the Postsecondary Value Framework's Threshold 0 the baseline for minimum economic return. To meet Threshold 0, students must earn at least as much as a high school graduate, plus enough to recoup their investment in college within ten years.  
Our study results found that at least 2,414 institutions, enrolling 18.3 million undergraduates nationwide, meet or exceed Threshold 0. However, approximately 500 institutions, enrolling nearly 1.5 million undergraduate students, do not meet this threshold—and affordability is part of the reason why. 
Where do we go from here?  
To improve affordability and increase postsecondary value for students and communities, state and federal policymakers should work together to design affordability programs that reduce value inequities across student race and income levels.  
Policymakers have the power to increase equitable value for students by doubling the maximum federal Pell Grant, implementing free college programs, and more.  
This includes policy solutions such as:
Doubling the maximum award available through the federal Pell Grant

. This would enable 95 additional institutions, which enroll nearly 610,000 students annually, to meet Threshold 0. This would provide additional need-based grant aid to low- and moderate-income students.

 
Establishing free college programs that use a first-dollar approach.

This would enable 44 additional public institutions, enrolling roughly 216,000 students, to meet Threshold 0. First-dollar programs have a substantially greater impact on postsecondary value than last-dollar programs—which make a minimal impact on the number of institutions meeting Threshold 0. Investing in first-dollar free college programs increases affordability. As a result, postsecondary value also increases, ensuring that students with the highest levels of financial need receive additional aid.

 
Funding non-tuition expenses for students from low-income backgrounds

. Funding for transportation, health care, and childcare expenses reduce

s

affordability barriers for students and can help facilitate college completion.

 
Avoiding narrow restrictions on eligibility for student aid

. Eligibility for need-based financial aid—whether in the form of Pell Grants, other grant aid, or free college programs—should be as inclusive as possible. Funds, especially when scarce, should be targeted based on financial need.

 
Investing in four-year pathways

. Free college programs are often limited to public two-year institutions, but these programs would reach more students if expanded to include public four-year colleges. Investments to support affordability at four-year institutions will allow more students to benefit and ensure the equitable delivery of postsecondary value.

 
Providing support for completion

. Federal and state policymakers should fund completion support aimed at decreasing time to degree and increasing completion rates which are essential to reinforcing value-focused policy recommendations.

 
Disaggregating earnings data by race and ethnicity

. Publish disaggregated earnings by race and ethnicity in the College Scorecard, for both institutions and programs, as those data become available.

 

Improving access to earnings data for students who have started, but not completed

. In addition to the outcomes the Department of Education (ED) already publishes for program completers, ED should publish earnings outcomes of students who leave school without a degree. Overall earnings outcomes that include both completers and non-completers should also be disaggregated by completion status and individual institutions.

 
Read more in the full report and executive summary.
The analysis draws from the work of the Postsecondary Value Commission, managed by IHEP, which sought to define, measure, and improve postsecondary value and make it more equitable. Visit the Equitable Value Explorer, an interactive tool, helps institutional leaders, researchers, and policymakers explore the economic value that colleges and universities deliver to students, and which demographic groups receive that value.