A Message from our President: Mamie Voight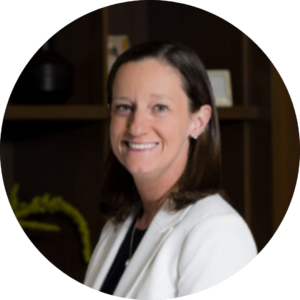 Since our founding in 1993, the Institute for Higher Education Policy (IHEP) has remained steadfast in our vision of a world where all people – regardless of race, income, or gender – have the opportunity to reach their full potential by participating and succeeding in postsecondary education and beyond. We know the transformative power of education and strongly believe everyone deserves the rewards that a valuable higher education can provide. We also know that degree attainment benefits not only the individuals who earn those credentials; increased attainment benefits families, communities, the workforce, and society writ large.
Across the country, people recognize the value of higher education and the doors that a credential can open. At IHEP, all of these factors deepen our commitment to ensuring equitable access and success in postsecondary education for everyone who wants to pursue college.
This website is a wealth of information about key issues related to postsecondary access, success, and equity. Everything you will find here furthers our goal of providing insight into – and addressing – the challenges facing today's students. Our funders and partners share our commitment and respect our independent, nonpartisan approach.
We realize that commitment by producing evidence-driven research and student-centered, equity-minded policy recommendations for decision makers at every level of government and across institutions. We partner this research with initiatives across the country that open doors to students and ensure the support they need to complete a degree.
Now is not the time to tinker at the margins. Now is the time to seize the momentum this moment provides and ensure everyone – particularly the students historically forgotten or excluded – has real access to a quality, affordable education that transforms their lives and strengthens the very fabric of our society. Our shared future depends on it.
On behalf of the entire IHEP team, thank you for your interest in our work and our mission.
Sincerely,
Mamie Voight
President & CEO
Institute for Higher Education Policy