IHEP and RFA Release Recommendations to Inform the Department of Education's  Research and Evaluation Set-Aside Authority  
Published Jan 19, 2023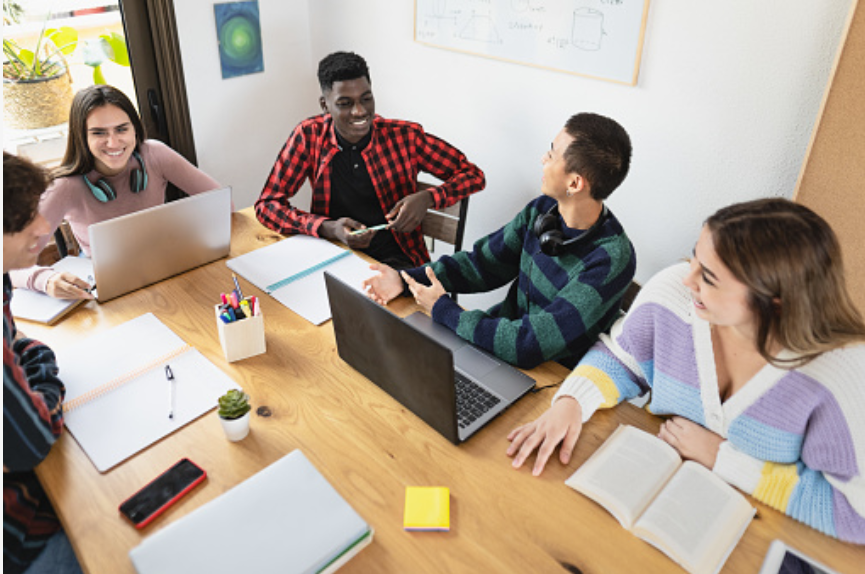 WASHINGTON, DC  (January 19, 2023) –  The Consolidated Appropriations Act, 2022 granted the U.S. Secretary of Education the authority to set aside up to 0.5 percent of funding from certain Higher Education Act (HEA) programs within the U.S. Department of Education (ED) for the purpose of carrying out rigorous and independent evaluations and conducting data collection and analysis of HEA programs. This authority was maintained in the Consolidated Appropriations Act, 2023 that was enacted at the end of last year. 
Today, the Institute for Higher Education Policy and Results for America (RFA) released five recommendations that call on ED to set-aside the full 0.5 percent of funds and pool these funds to support equity-focused research and evaluations.
"Fully leveraging this set-aside authority is an important and necessary step toward understanding how to improve interventions and programs to better support students' postsecondary success, particularly Black, Latinx and/or Hispanic, Indigenous, Asian American, Native Hawaiian, and Pacific Islander students, and students from low-income backgrounds," said Eleanor Eckerson Peters, IHEP's Director of Research and Policy. "Our recommendations aim to strengthen the evidence base on what works, for whom, and under what circumstances in order to advance equitable higher education outcomes for all students."  
With input gathered from leading evaluation and higher education policy experts, the recommendations outline how the set-aside funds can be best allocated to support administration of effective programs and practices authorized under HEA.
"Our federal government invests billions of dollars every year in higher education but often isn't sure if those dollars have achieved their intended impact. Setting aside these HEA funds through our proposed recommendations will help build the evidence base of what works in higher education, particularly for historically underserved students," said David Medina, Co-Founder and Chief Operating Officer at Results for America (RFA). "As outlined in RFA's long-standing policy recommendations, ED can and should make its key evaluation findings publicly available to help ensure that all higher education decision-makers can utilize this evidence to make informed decisions." 
"We were pleased that the FY23 Consolidated Appropriations Act continued this critical set-aside authority and appreciate ED's request for information from the field about how to implement it effectively," said Mamie Voight, IHEP President and CEO. "We hope to see ED apply these equity-focused recommendations to build the evidence base needed to improve student outcomes and maximize higher education's potential to transform the lives of individuals, families, communities, and our nation as a whole."
IHEP recognizes and appreciates the contributions of the following experts in forming these recommendations:  
Nathan Arnold, EducationCounsel  

 

Jared C. Bass, Center for American Progress 

 

Jinann Bitar, The Education Trust 

 

Thomas Brock, Community College Research Center 

 

Catherine Brown, National College Attainment Network 

 

Bryan Cook, Urban Institute 

 

Michelle Dimino, Third Way 

 

Sameer

Gadkaree, The Institute for College Access & Success 

 

Nick Hart, Data Foundation 

 

Bethany Little, EducationCounsel 

 

Albert Y. Liu, Westat Insight 

 

Alexander Mayer, MDRC 

 

Clare McCann, Arnold Ventures 

 

Bethany Miller, Ascendium Education Group 

 

Angela Perry, Data Quality Campaign 

 

Lashawn Richburg-Hayes, Westat Insight 

 

Chase Sackett, America Forward 

 

Deborah A. Santiago, Excelencia in Education 

 

Sarah Sattelmeyer, New America 

 

Ed Smith-Lewis, UNCF 

 

Randal Tillery, WestEd 

 

Erin Velez, RTI International 

 

Alexandria Walton Radford, American Institutes for Research 

 
###   
About the Institute for Higher Education Policy    
The Institute for Higher Education Policy (IHEP) is a nonpartisan, nonprofit research, policy, and advocacy organization committed to promoting postsecondary access and success for all students, regardless of race, background, or circumstance. Established in 1993, IHEP provides timely, evidence-based, and student-centered research to inform policy decisions and address our nation's most pressing education challenges.
About Results for America 
Results for America is a leading, national nonprofit organization helping policymakers at all levels of government harness the power of evidence and data to solve the world's greatest challenges. Our mission is to make investing in what works the "new normal," so that one day, all government leaders use rigorous evidence and quality data to inform important policy and funding decisions. Results for America believes that data-driven and evidence-based policy decisions could significantly increase the impact of the over $1 trillion that governments spend annually to advance economic mobility and racial equity.