"Opening the Promise" of equitable opportunity requires inclusion and influence at every policymaking step
Published Jan 20, 2022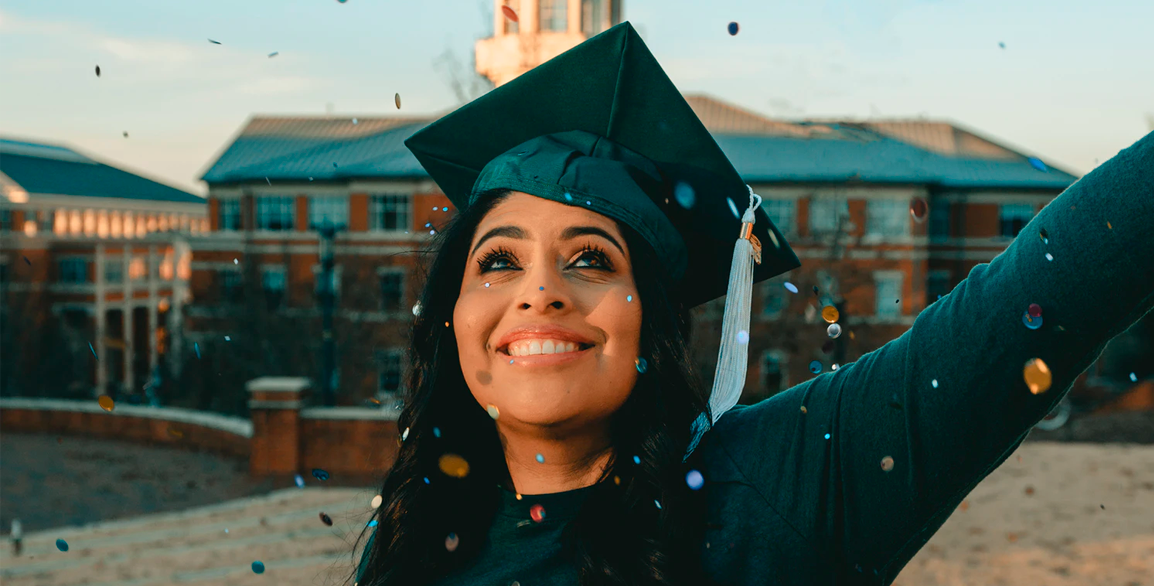 Five principles distilled from the higher education community will promote sustainable, impactful, and just policy decisions that advance racial equity in postsecondary education now and for future generations.
WASHINGTON, DC  (January 20, 2022) –  One year ago today, President Biden spoke the following words as he signed the Executive Order on Racial Equity: "We need to open the promise of America to every American. And that means we need to make the issue of racial equity not just an issue for any one department of government; it has to be the business of the whole of government." As a proven pathway to a better living and a better life, higher education is central to America's promise – but only if the pathway is open to and supportive of everyone, regardless of race, background, or circumstance.
To support more inclusive and deliberate policymaking processes at every level of government and within institutions of higher education, the Institute for Higher Education Policy (IHEP) convened an Advisory Committee for Equitable Policymaking Processes. Released today, "Opening The Promise:" The Five Principles of Equitable Policymaking sets forth an actionable framework informed by insights from more than two dozen experts across the field of higher education. The framework's five interrelated principles are designed to inform every aspect of the policymaking process, from the creation of new policy and amending of existing policy, to determining priorities and setting the course of action for a policymaking body.
"We want to see policymakers build a fair, inclusive, and just system of higher education that serves all students—Black and White, Indigenous and Latinx, Asian American Native Hawaiian and Pacific Islander (AANHPI), and all other identities, backgrounds, and circumstances—and policies are the building blocks of that system," said Dr. Stella M. Flores, IHEP Board member and Associate Professor of Higher Education and Director of Research and Strategy for the Education Research Center, The University of Texas. "Better opportunities for students and communities of color can only be built on a strong, equitable policy foundation. To get there, we must dig beneath enacted policies and examine the entrenched inequities embedded in policymaking itself, prioritize structural changes that advance racial equity, and embed equitable practices within the processes used to develop policies."
Postsecondary education has the potential to transform lives by providing economic and non-economic benefits to students, their families, communities, the workforce, and ultimately the entire world—but only if the policies that shape that system are themselves equitable. The failings of the current system are visible in the inequitable outcomes we see today. For example, while 48 percent of White adults have an associate's degree or higher, this is true for 32 percent of Black adults, 24 percent of Latinx adults, 25 percent of American Indian or Alaska Native adults, and 28 percent of Native Hawaiian and Pacific Islander adults. Despite numerous efforts, the racial college completion gap continues to grow wider, highlighting the need for this initiative.
"We are encouraged by the commitment from both Congress and the current administration to explicitly engage in equitable policymaking and by the implementation of equitable policy and programming. Fulfilling this commitment means policymakers must assess historical inequities, racialized assumptions, and embedded practices to create conditions that maximize the opportunity for all individuals to reach their full potential," said Mamie Voight, IHEP's president and CEO. "We call on policymakers to put into practice their stated commitment to racial equity and apply this framework to ongoing and future policymaking opportunities. Opening the promise of educational opportunity is an urgent, smart, and worthwhile investment across our states and in in our nation as a whole."
Equity in the policymaking process means that racism, direct or indirect, is acknowledged and named, investments prioritize long-term change, solutions center the expertise and lived experiences of marginalized and directly impacted communities, data and research are representative of those experiences, and language is intentional and inclusive. The five interrelated principles of equitable policymaking are:
An issue's framing shapes the creation of the relevant policy.
Investments signal priorities.
Who participates in policymaking decisions shapes the outcome.
Data and empirical evidence are essential to effective policy.
Language must be precise, inclusive, people-first, and respectful.
###