IHEP Welcomes Kelly Leon as its new Vice President of Communications and Government Affairs
Published Feb 06, 2023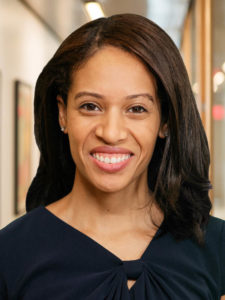 WASHINGTON, DC (February 7, 2023) – The Institute for Higher Education Policy is thrilled to announce expert communicator and seasoned advocate Kelly Leon has rejoined its team. As vice president of communications and government affairs, Kelly will lead the organization's communications and government affairs function as IHEP enters its fourth decade of driving systemic change in higher education to advance equitable outcomes and generational impact for communities historically marginalized on the basis of race, ethnicity, or income. 
"We are thrilled to have Kelly join us in ensuring that postsecondary education lives up to its potential to transform the lives of individual students and their families, bolster our workforce, strengthen our communities, and build a more equitable and just future for all of us," said Peter Nwosu Ph.D., IHEP Board Chairperson. 
Kelly is a respected voice in the higher education community and brings extensive experience in federal policy and strategic communications. She is an IHEP alumna and was the organization's first-ever in-house communications and advocacy lead. She most recently served as Press Secretary and Acting Assistant Secretary for Communications and Outreach at the U.S. Department of Education. While there, she led a team of communications professionals, served as an agency spokesperson and was a key communications advisor to several agency leaders including U.S. Secretary of Education Miguel Cardona. She has also worked as a Communications Officer at the Kresge Foundation and as Assistant Press Secretary at the U.S. Department of Education during the Obama-Biden Administration.  
"The entire organization could not be more excited for Kelly Leon to bring her skills, creativity, and passions back to IHEP," said Mamie Voight, President & CEO. "Her dedication to an equitable postsecondary system, wealth of communications experience, and drive to ensure that all students can access and succeed in higher education makes her a perfect fit as we prepare to celebrate IHEP's 30th anniversary." 
###  
About the Institute for Higher Education Policy   
The Institute for Higher Education Policy (IHEP) is a nonpartisan, nonprofit research, policy, and advocacy organization committed to promoting postsecondary access and success for all students, regardless of race, background, or circumstance. Established in 1993, IHEP provides timely, evidence-based, and student-centered research to inform policy decisions and address our nation's most pressing education challenges. Visit www.ihep.org to learn more about IHEP's research, leadership, and experts.