Request for Proposals: Join the Value Data Collaborative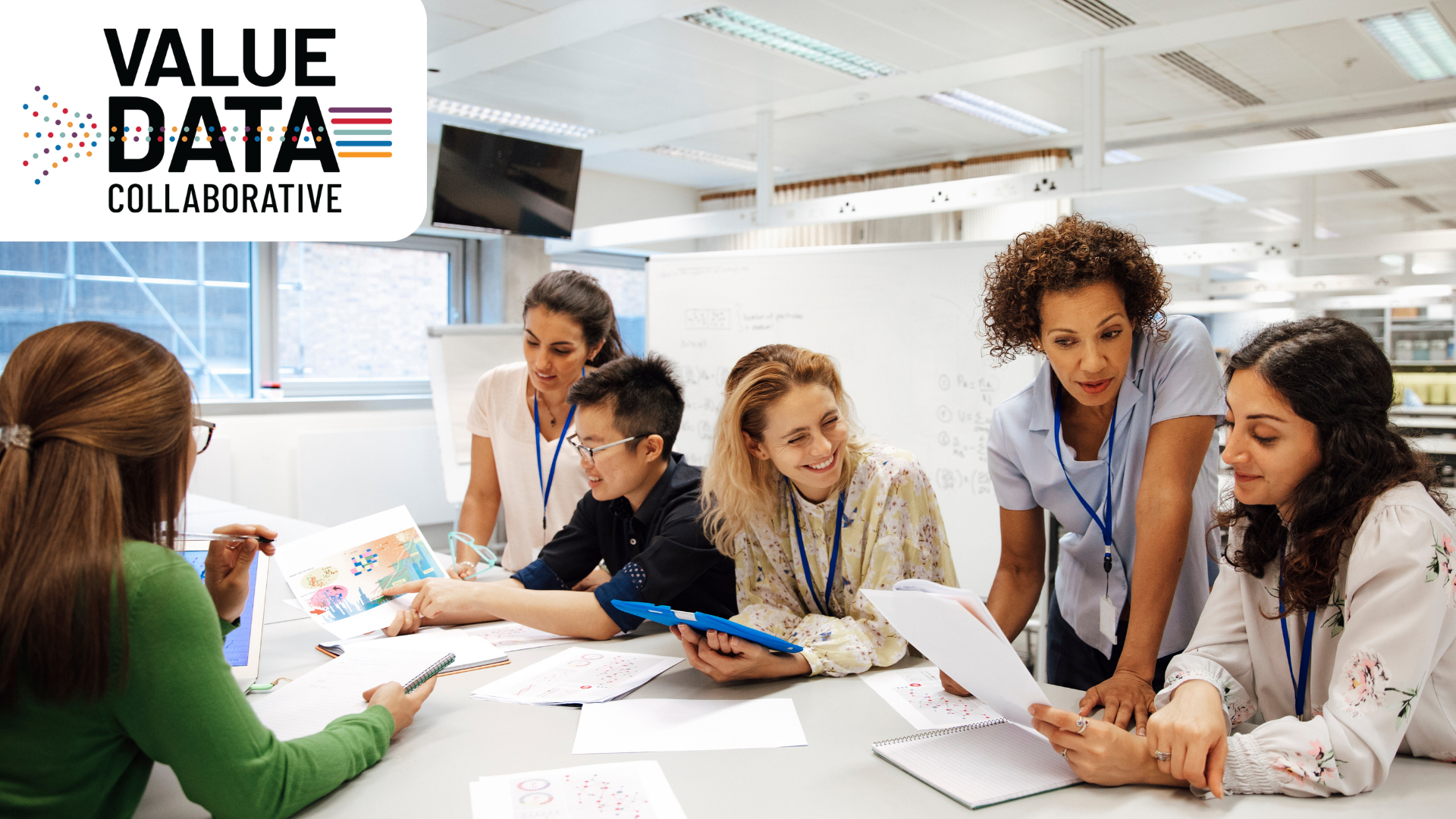 Are you passionate about improving postsecondary value for students through data-driven insights? The Institute for Higher Education Policy (IHEP) invites you to be a part of the Value Data Collaborative. We are seeking proposals from state higher education agencies, institutions, and systems interested in harnessing the power of data to better understand and improve postsecondary value.
What is the Value Data Collaborative (VDC)? 
The VDC is an exciting initiative that empowers participants to conduct original research, dive into analytics and data infrastructure, collaborate with peers, and drive meaningful changes in policy and practice. The initiative furthers the field's understanding of return on investment in higher education through the lens of the Postsecondary Value Framework. Here's what you can expect from the VDC: 
Customized Research for Action:

VDC participants will develop and execute research projects on postsecondary value, tailored to their unique focus areas and goals. By doing so, they will gain practical insights specific to their state or institution.

 

Influencing Policy and Practice:

Armed with a deeper understanding of student outcomes, participants will use their findings to inform policies and practices, thereby enhancing postsecondary value.

 

Enhancing Transparency:

The VDC promotes transparency by creating data visualizations that communicate postsecondary value. Your data can be featured in the

Equitable Value Explorer (EVE)

, an interactive online tool that shows how institutions deliver economic value to their students.

 

Community of Practice:

Participants will engage with a vibrant Community of Practice, connecting with experts and building valuable peer networks across states and institutions. This collaboration will strengthen your capacity to drive related initiatives in the future.

 
Levels of Participation 
The VDC is designed to be flexible, accommodating various levels of capacity in terms of participants' time, staff resources, and the ability to share student-level data. We offer different participation tracks, with more time-intensive tracks providing an honorarium to support staff engagement with VDC work. 
Key Support and Resources 
All participants will receive analytic support and technical assistance from IHEP, the Coleridge Initiative, and Westat Insight. 
Analytic Support:

You will receive analytical support to learn about the Postsecondary Value Framework and make the most of your data.

 

Technical Assistance:

Our experts are here to assist with your technical needs for your VDC projects.

 

Secure Data Infrastructure:

The Coleridge Initiative provides a secure cloud-based platform and data infrastructure to facilitate data analysis using student-level data, called the Administrative Data Research Facility (ADRF).

 
Join the Value Data Collaborative and become a catalyst for positive change in postsecondary education. Your insights can shape the future and create a more equitable and valuable educational experience for all students. 
Don't miss this opportunity to make a real impact. Apply now to join the Value Data Collaborative and drive change through data! Read the full description and request for proposals here:  
Application Deadline:  
Proposals are due to IHEP by 5:00 pm PT on January 2, 2024. Please reach out to the IHEP team (Kim Dancy ([email protected]) or Rehva Jones ([email protected]) with questions about this call for applications by November 10, 2023. Please submit proposals to Rehva Jones ([email protected]) on or before the application deadline.