IHEP to Support Lumina Foundation in Partnership with Community Mobilization Effort
Published May 13, 2014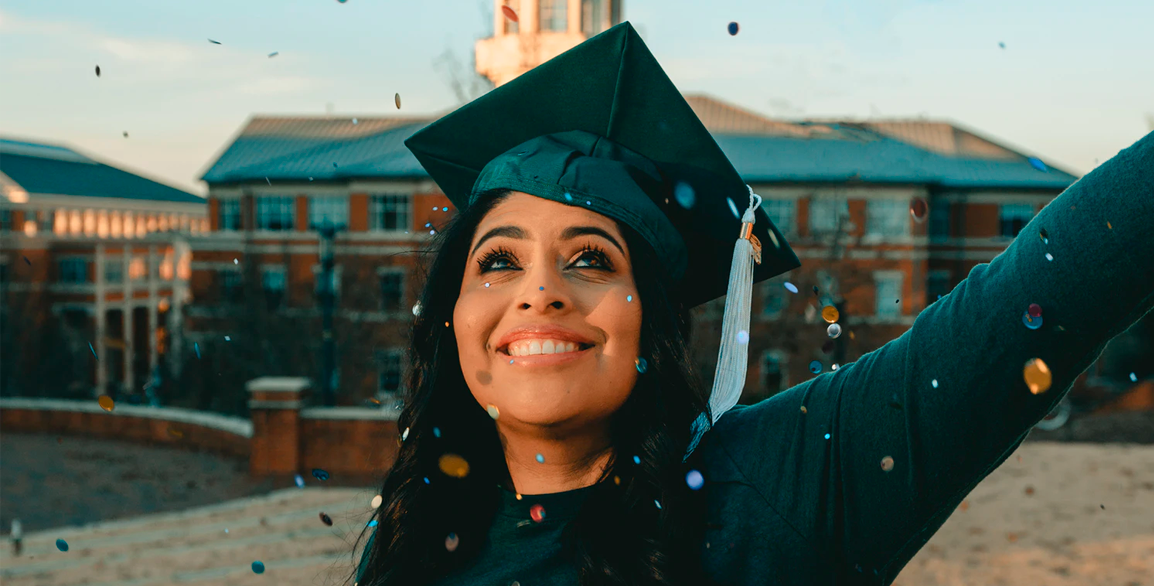 Washington, D.C., Dec. 6, 2013—The Institute for Higher Education Policy (IHEP) is joining a promising community mobilization initiative—involving 20 U.S. communities—which is being led by Lumina Foundation. Designed to help communities and regions dramatically increase the number of local residents with postsecondary credentials, the collaborative effort connects participating cities with significant technical and planning assistance, data tools, flexible funding, and access to a powerful network of 15 national thought-leadership organizations, including IHEP, that will provide guidance to the cities as they develop goals and action plans.
"Research shows a direct correlation between thriving cities and education beyond high school," said Jamie Merisotis, president and CEO of Lumina Foundation. "Increased attainment delivers stronger local economies, greater individual earning power, and better quality of life. Every community in America wants that, and we've designed this work to give civic leaders the tools they need to be successful."
The program aims to mobilize all sectors in the communities around improving postsecondary attainment. Communities will partner with Lumina Foundation and national thought leaders through 2016 to establish attainment goals and to develop action plans focused on reaching their attainment goals to increase the percentage of high-quality credentials held by community residents. In order to increase attainment, many communities will be paying particular attention to boosting the number of college degree holders among traditionally underserved students: Low-income students, students of color, first-generation students, and adult learners. Progress toward the goal will be measured by credentials earned after high school including certificates, associate's degrees, and bachelor's degrees held by local residents. The cities selected have already demonstrated momentum in advancing attainment agendas, and this effort aims to expand and deepen their work.
"Working in a community-based partnership with Lumina Foundation is a natural extension of IHEP's work on localized college completion campaigns," said IHEP President Michelle Asha Cooper. "For our part in this effort, IHEP's goal is to help these communities come up with concrete action plans for improving attainment in their own communities."
Along with IHEP, other thought-leadership organizations that communities will have access to through this work include: American Chamber of Commerce Executives; Aspen Institute Forum for Community Solutions; Brookings Institution; Council for Adult and Experiential Learning; DCA, Inc.; Excelencia in Education; The Harwood Institute; National College Access Network; National League of Cities; OMG Center; Say Yes to Education Foundation; Strive Together; Talent Dividend; and United Way Worldwide.
The first cohort of communities includes: Albuquerque, N.M.; Boston, Mass.; Buffalo, N.Y.; Cincinnati, Ohio; Columbus, Ind.; Dayton, Ohio; Fort Wayne, Ind.; Greensboro, N.C.; Houston, Texas; Kalamazoo, Mich.; Louisville, Ky.; Memphis, Tenn.; Philadelphia, Pa.; Pittsburgh, Pa.; Providence, R.I.; Quad Cities, Iowa/Ill.; San Antonio, Texas; Santa Ana, Calif.; South Seattle/South King County, Wash.; and Syracuse, N.Y.
Lumina Foundation plans to invest approximately $4 million into the first cohort. Each community will be eligible for an allocation of $200,000 over a three-year period which will be tied to achievement of goals. The overall effort connects to Lumina Foundation's Goal 2025, a national goal to increase the percentage of Americans with high-quality degrees and credentials to 60 percent by the year 2025.
For more information, visit IHEP's website at www.ihep.org.