IHEP Releases New Series of Policy Papers on Data Privacy and Security in Higher Education
Published May 12, 2019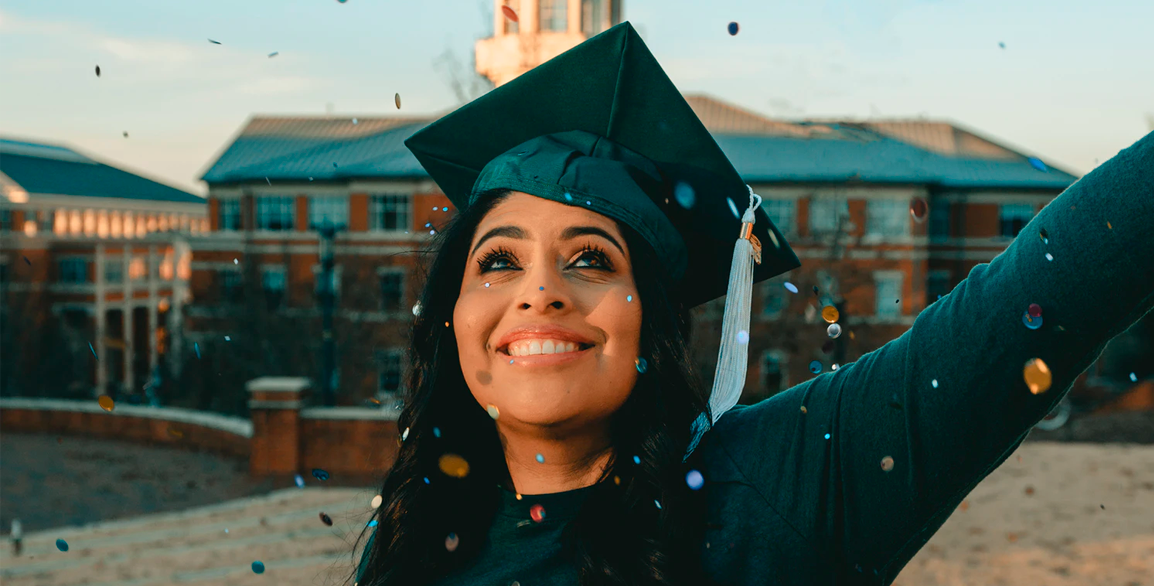 WASHINGTON, DC – High-quality, postsecondary data is critical for all students – it informs their college choices, spurs continuous institutional improvements, and encourages institutions and policymakers to close equity gaps in college access and attainment. Students deserve postsecondary data systems that provide timely, accessible, and accurate information to support their success. They also deserve systems that position their privacy and the security of their information as paramount.
Recognizing the importance of fulfilling both goals, the Institute for Higher Education Policy (IHEP) created the Postsecondary Data Collaborative's Privacy and Security Advisory Board (PSAB) – a body of nationally recognized higher education, data privacy, and data security experts. Together, PSAB members engage in critical conversations, leverage diverse perspectives, and inform the advancement of postsecondary data use in ways that simultaneously improve the quality of available data and protect students' information. As part of this effort, IHEP has released the first two (in a series of three) policy briefs, informed by the PSAB.
The series, Protecting Students, Advancing Data: A Series on Data Privacy and Security in Higher Education, provides comprehensive and accessible research to inform federal and state policymakers about legal, technical, and practical privacy and security considerations as they seek to improve postsecondary data systems.
Protecting Privacy and Information Security in a Federal Postsecondary Student Data System,

authored by Joanna Grama, Senior Consultant at Vantage Technology Consulting Group, provides an in-depth look at the current legislative and regulatory landscape for postsecondary data privacy and security at the federal level. The paper explains the existing policy framework and how these laws and practices would interact with the creation of a federal postsecondary student-level data network.



The Emergence of Data Privacy Concerns and State Responses, authored by Rachel Anderson, director of policy and practice at the Data Quality Campaign, explores lessons learned about the development and implementation of new student privacy policies at the state level. The brief examines the challenges that Louisiana policymakers encountered when they enacted two sweeping student privacy measures that had unintended consequences on data sharing throughout the state.
"At the Institute for Higher Education Policy (IHEP), we believe that we need to improve our postsecondary data systems to provide better quality data to students and ensure that their information is protected. The field can no longer pit students' right to information against their right to privacy, but instead, stakeholders must work together to thoughtfully construct systems that strengthen data use and data privacy and security," said IHEP President, Michelle Asha Cooper, Ph.D. "With our Privacy and Security Advisory Board (PSAB), we have harnessed the brainpower of leading experts to meaningfully advance solutions-oriented conversations about policies and practices that improve data systems, promote strong outcomes, and protect all students."
The third and final policy brief in this series – authored by Amy O'Hara, research professor at the Massive Data Institute at Georgetown University – will be released in June 2019.
IHEP leads the Postsecondary Data Collaborative, a group of dozens of organizations, representing students, higher education institutions, the business community, and data use and data privacy and security experts. The initiative advocates for the use of high-quality postsecondary data to promote educational equity, evaluate and inform federal, state, and institutional policies, and empower college choices. In 2016, IHEP released Envisioning the National Postsecondary Data Infrastructure in the 21st Century: An 11-Paper Series – the result of a convening of nationally recognized postsecondary data experts.