Celebrating Lacey Leegwater's 18 Years of Service to IHEP
Published Jul 28, 2023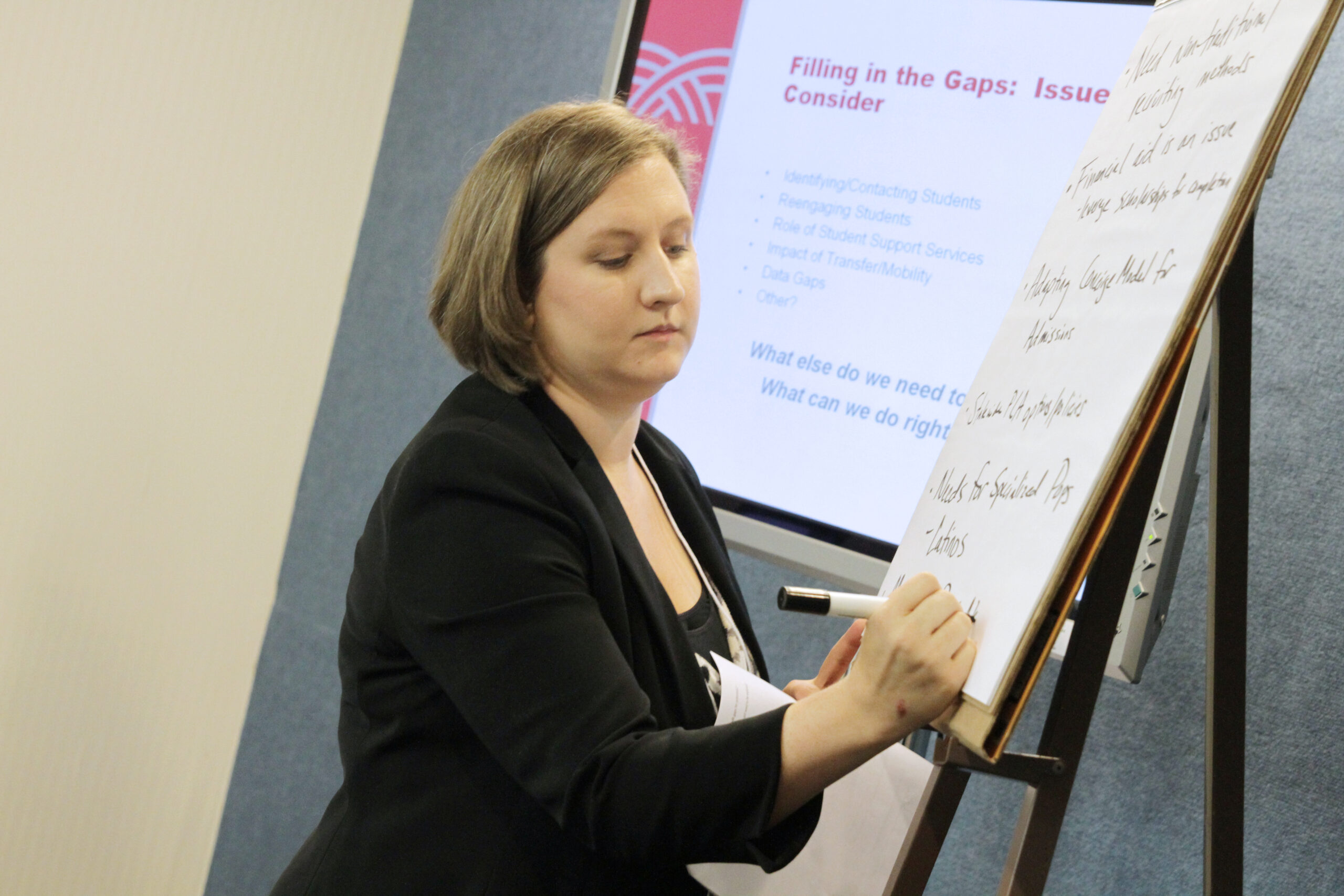 After 18 years of dedication to our organization, Team IHEP is bidding a bittersweet farewell to a true champion of college access, student success and educational equity. Lacey Leegwater has left an indelible mark on IHEP and our nationwide community of scholars, practitioners, and alumni. As Lacey departs IHEP and embarks on a new chapter, we are celebrating her transformative leadership.  
"To say it has been an honor to work alongside Lacey would be an understatement, said IHEP President & CEO Mamie Voight. "Lacey is incisive while humble; passionate while balanced; and the most complete representation of a servant leader." 
As Vice President for Planning and Operations, Lacey oversaw critical aspects of operations including finances, information technology, human resources, and convenings. Lacey's expertise in organizational budgets and oversight of all grants management helped IHEP secure roughly $90 million in funding for our equity-focused research and advocacy. As Special Advisor to the President, she played a pivotal role in shaping the organization's strategic direction and new mission and vision.  
Much of Lacey's work focused on dismantling barriers and equipping institutions with data-driven and effective strategies to improve access and success, particularly for students from historically marginalized backgrounds. She managed new project development and led many communities of practice including Building Engagement and Attainment for Minority Students (BEAMS), Project Win-Win, and the Walmart Minority Student Success Initiative. Her determination to advance college access and success for first-generation, students of color, and students from low-income communities is an inspiration.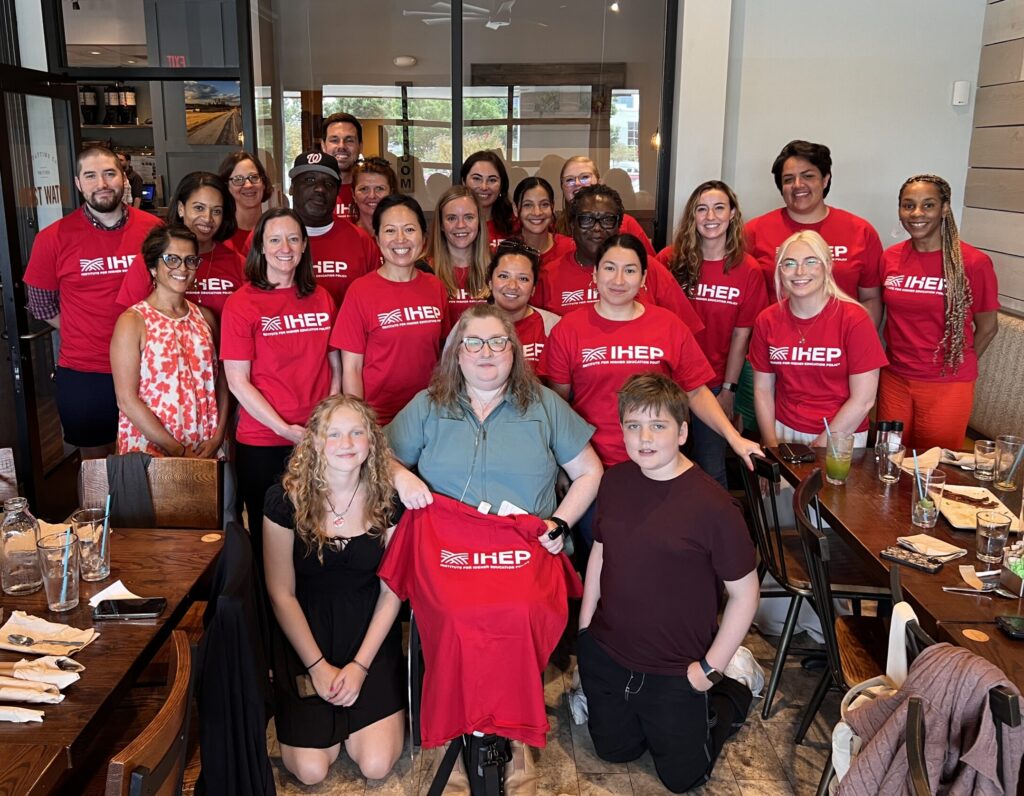 Team IHEP hosted a virtual event on June 29, 2023 to thank Lacey for her extraordinary service. Former IHEP President Dr. Michelle Asha Cooper, who worked closely with Lacey for over 12 years, shared personal reflections at that event: "Thank you for all the ways you made my time at IHEP enjoyable. You certainly made an important mark and made IHEP special in each and every way." 
MaryEllen McGuire, Vice Chair of IHEP's Board of Directors noted, "Lacey's knowledge, grace, empathy, resilience, leadership, and kindness have made IHEP an incredible place to work, serve, and grow our many contributions to the field."
Yesterday, Team IHEP gathered for an in-person celebration with Lacey (see photo). Each member of the team wore a shirt with Lacey's own words: "servant leadership means modeling equity and putting people first." To honor Lacey's example of servant leadership, IHEP staff will wear the shirts at each community service activity we do together.  
While Lacey's departure from IHEP marks the end of a remarkable chapter, her legacy will endure.