Career Opportunities
We are a diverse and dedicated team driven by our passion for improving college access and success in higher education by promoting opportunity and closing equity gaps for today's students.
Current Career Opportunities:
IHEP is seeking a Research Analyst or Senior Research Analyst to provide project coordination to support the preparation of publications, presentations, learning experiences, convenings, and coalition-building activities; and conduct research and analysis to further IHEP's research and advocacy agendas. The research team focuses on federal, state, and institutional policies related to racial and socioeconomic equity; postsecondary data and transparency; college access, affordability, success, and value; and projects that further the practical application of promising practices that drive postsecondary attainment, particularly for Black, Latinx, Indigenous, and underserved Asian American Pacific Islander (AAPI) students and students from low-income backgrounds.
Administrative and Project Coordinator
IHEP is seeking an Administrative and Project Coordinator to provide administrative support to staff across the organization with scheduling and managing meeting logistics, light research, coordination of reports/deliverables, and management and maintenance of project-based distribution lists. The selected candidate will be responsible for coordinating contract logistics with vendors, contractors, and consultants as well as supporting meeting logistics for internal and external convenings, including: scheduling, travel arrangements, organization of meeting materials, registration, technology support, catering, on-site event support, communications with attendees, and any other support as needed.
The Victor Kuo Internship Program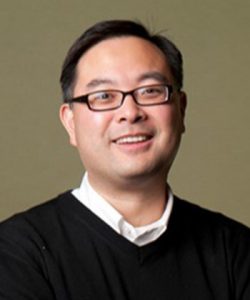 Victor Kuo championed college access, success, and equity and left a lasting impact in the world. IHEP's internship program bears the name of our former vice chair of the board of directors to honor his support for students and impact in the field of higher education. Dr. Kuo's luminous spirit, kindness, and compassion touched those around him as he used his talents to address injustice and to elevate people and important social issues. Through his work – with IHEP and beyond – Dr. Kuo transformed the field of education and evaluation to promote quality, life-changing outcomes for students. He was a true champion for racial and economic justice, particularly for Asian-American and Pacific Islander students. As we do for our team as a whole, we center equity in the recruitment and selection of our interns.
IHEP participates in E-Verify and confirms all employees are authorized to work in the United States through a Form I-9. For more about your right to work, see this information from the Immigrant and Employee Rights Section of the Department of Justice.