Career Opportunities
We are a diverse and dedicated team driven by our passion for improving college access and success in higher education by promoting opportunity and closing equity gaps for today's students.
Current Career Opportunities:
Vice President of Communications & Government Affairs
IHEP seeks a Vice President of Communications and Government Affairs (VP) to join its leadership team and lead the Communications and Government Affairs team, which connects our research and policy recommendations with people across the country, including policymakers at the federal, state, and institutional levels, who have the power to shape higher education. This is an exciting time for IHEP, as the mission-driven nonprofit prepares to embark on its fourth decade of equity-driven, evidence-based research, policy, and advocacy. IHEP is undertaking a strategic planning effort to chart a course toward implementing a vision in which higher education reaches its full potential to build a more equitable and just society, with a particular focus Black, Latinx, Indigenous, and underserved Asian American Pacific Islander (AAPI) students, and students from low-income backgrounds. The new VP will provide crucial leadership toward making this vision a reality. This position will be charged with crafting and disseminating compelling messages through strategic use of IHEP channels; advocacy strategy and policymaker engagement; media outreach, including traditional press engagement and editorial content development; and partner and coalition engagement.
The Victor Kuo Internship Program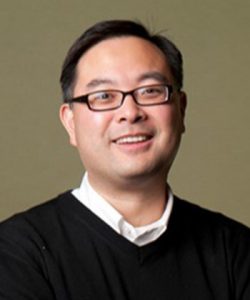 Victor Kuo championed college access, success, and equity and left a lasting impact in the world. IHEP's internship program bears the name of our former vice chair of the board of directors to honor his support for students and impact in the field of higher education. Dr. Kuo's luminous spirit, kindness, and compassion touched those around him as he used his talents to address injustice and to elevate people and important social issues. Through his work – with IHEP and beyond – Dr. Kuo transformed the field of education and evaluation to promote quality, life-changing outcomes for students. He was a true champion for racial and economic justice, particularly for Asian-American and Pacific Islander students. As we do for our team as a whole, we center equity in the recruitment and selection of our interns.
Current Internship Opportunities:
We are not seeking additional interns at this time.
IHEP participates in E-Verify and confirms all employees are authorized to work in the United States through a Form I-9. For more about your right to work, see this information from the Immigrant and Employee Rights Section of the Department of Justice.